Make nature your partner – natural building materials for healthy living.
Klimasan-Perlit GmbH, the traditional family company, produces plaster with perlite as a pure mineral lightweight aggregate for use in:
Interior and exterior insulation     ✓
Fire protection     ✓
Restoration of damp buildings    ✓
WITH 80% PERLITE GRANUALS AS A LIGHTWEIGHT AGGREGATE
NO ALGAE + NO MOULD + TOXIN FREE + CAPILLARY ACTIVE
Our product
We only use high quality materials for our products. We achieve the highest standards of product and production by constantly checking quality and permanent improvement of the expansion process which is perlite production.
Our company
Klimasan-Perlit GmbH, found in Würzburg is a family company which is being lead into its second generation. Flat hierarchies, short official channels and our 35 years of experience in the field of perlite insulation plaster – make us your partner for the uncomplicated and smooth handling of your project.
Our goal
The client's satisfaction is our first priority. We try to meet every requirement and are happy to advise you personally. Naturally we support you also on site, with educated professionals and work which is focused on finding solutions. A satisfied customer is our motivation and our aim, every day.
"A great product. Long lasting application. Good advice. Innovative company. Great team. I recommend them to others"
"The workers were instructed on site by educated professionals. Thank you very much for this support!"
"Personal support from the managers of the company"
"Direct help with the planning and conceptualisation. Thanks very much!"
"Quick transaction with no waiting time – Thank you for the cooperation"
"It turned out exactly as I individually wished"
"They took the time for me, no question was left unanswered"
Certificates and seals of approval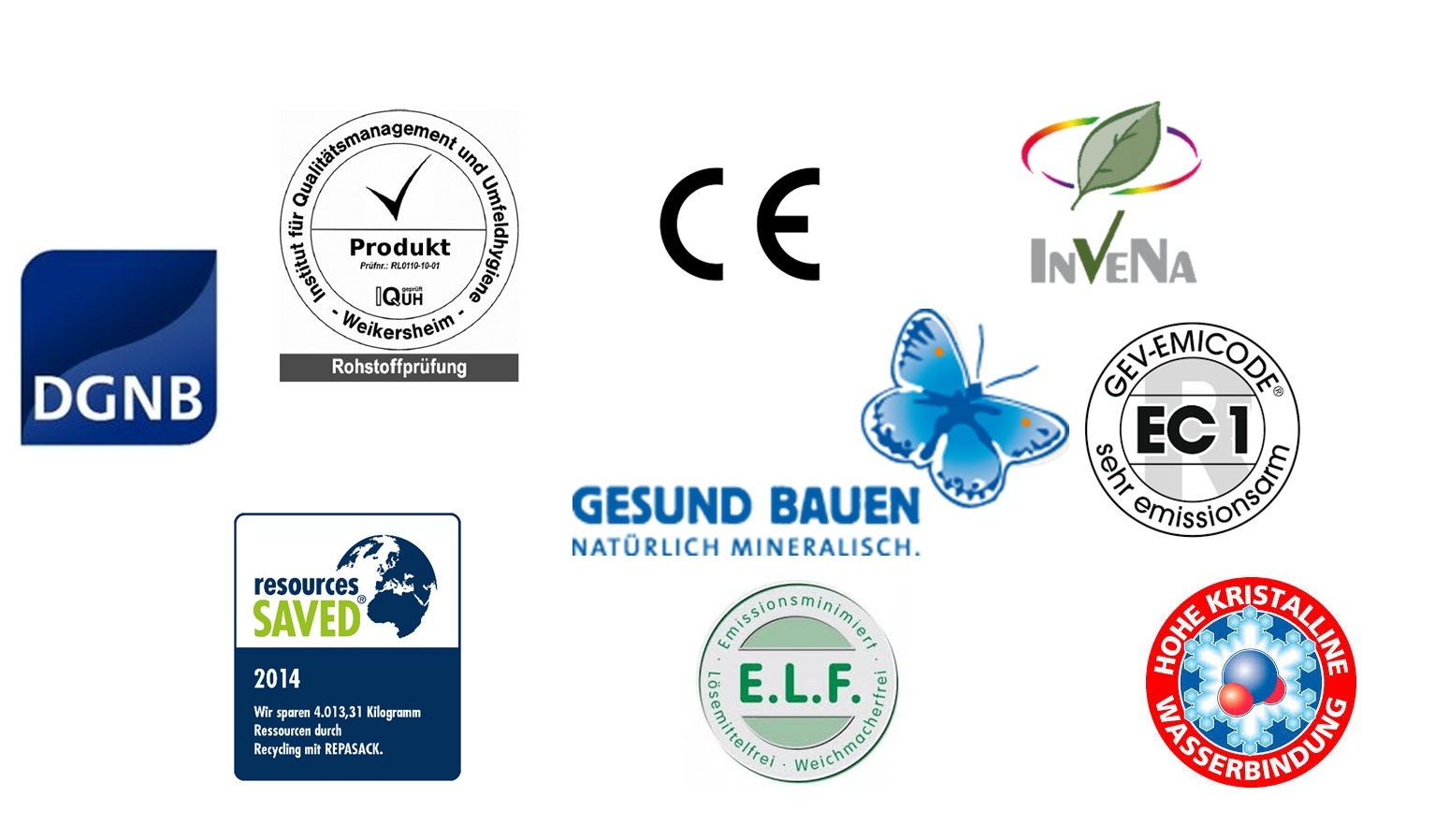 Contact
We are happy to be personally available to you. Use our contact form or call us directly. You can reach us during our business hours Monday to Friday from 7am – 5pm UK time on +49 (0)9305/906812
Klimasan-Perlit GmbH CEOs: Roland Naujoks, Philipp Naujoks, Kilian Naujoks
Production and storage: Röntgenstraße 4, D-97230 Estenfeld, GERMANY
Post box address: Postfach 110428, D-97031 Würzburg, GERMANY
Telephone: +49(0)9305/906812 Fax: +49(0)9305/906820
eMail: klimasan@t-online.de Internet: www.klimasan-perlit.de