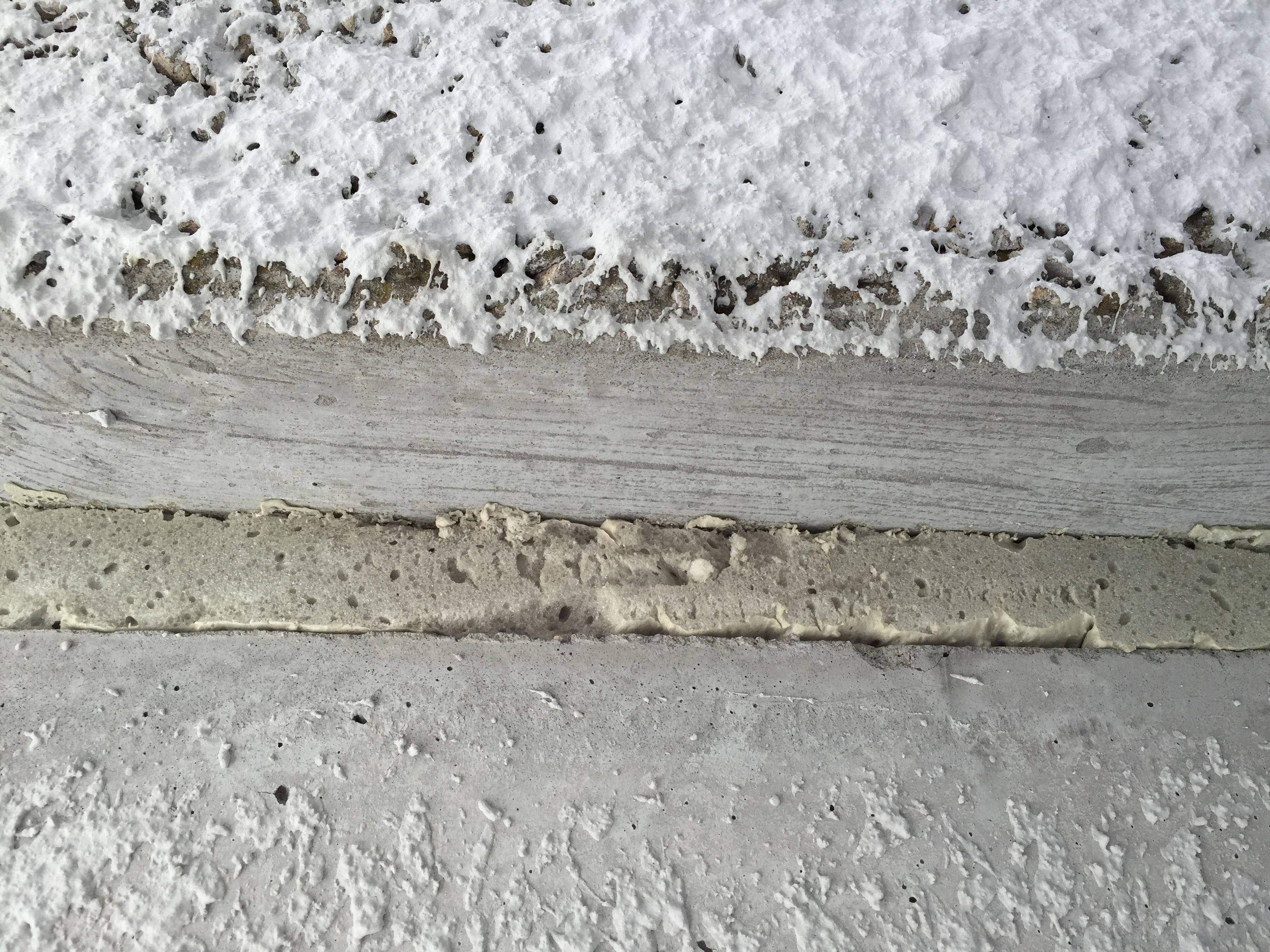 Perlite as thermal insulation
Plastering interior and exterior facades has been established for many years. The plaster protects and insulates the building and furthermore ensures a comfortable, healthy indoor climate which makes a significant contribution to your wellbeing
The light and capillary-active structure makes perlite an ideal insulation material. Even with a one layer 30 cm thick brick wall, you can achieve a U-value (heat loss) of 0.25 W/(m²K) with a 6cm of Klimasan-W thermal insulation plaster on the exterior and 2cm Klimasan-I interior insulation plaster.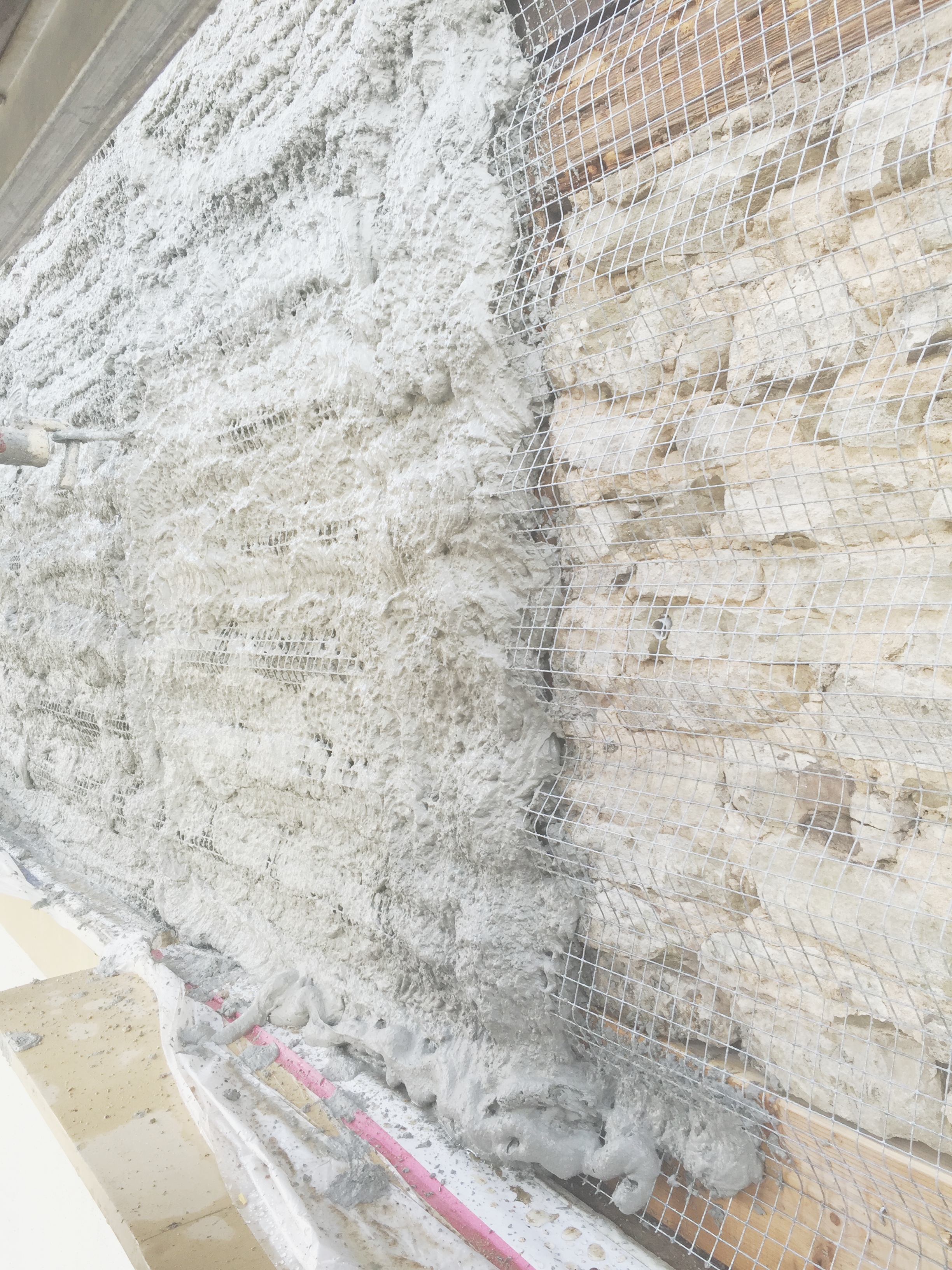 Perlite for restoration
Professional renovation and restoration ensures the value of the property will be maintained, the energy consumption reduced and the indoor environment improved.
Klimasan-Perlit is especially suited to restore old buildings and damp rooms due to its very good ability to absorb water. A wall plastered with Klimasan-I can take in and let out again up to 20 litres of water per metre squared. This property is extremely important for a balanced indoor climate. The ability to take in water of walls built from synthetic building materials like polystyrene or mineral wool is only minimal.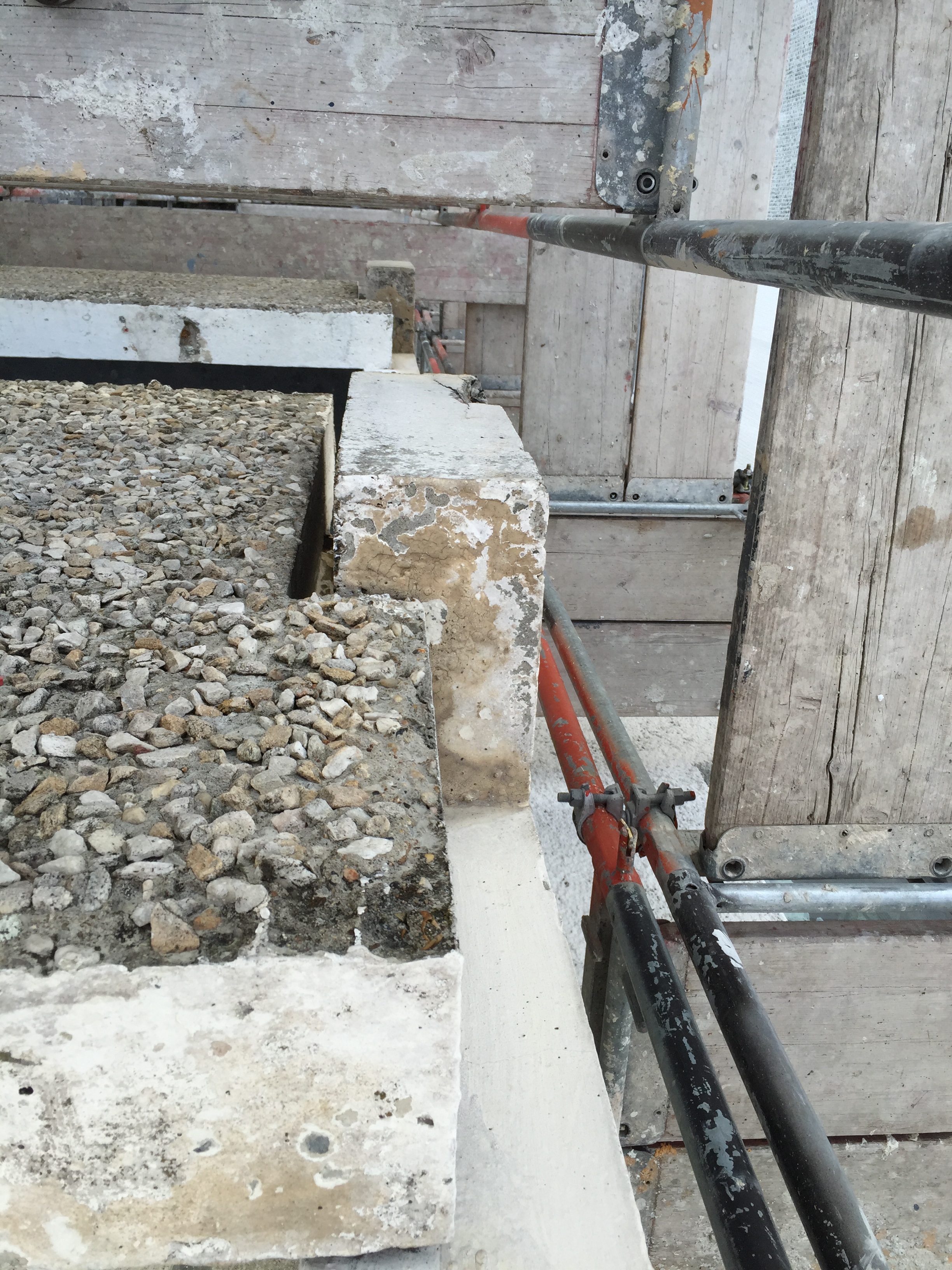 Perlite as fire protection
Klimasan-Perlit is the optimal fire protection as it does not burn (German material fire classification A1) and has very good insulation values.
According to regulation DIN4102-4, Section 3.1.6.5 (German fire test standards) Klimasan-F is suitable for the reinforcement of building components such as ceilings, walls and rooves. Klimasan-F is especially suitable for fire resistant coverings as well as cladding and steel building parts.
Klimasan-F is especially suitable for fire protection measures in tunnels. Klimasan-F meets the demands of the RWS, Hydrocarbon-, EBA-, RABT/ZTV fire curves (strictest regulations relating to tunnel fires to date).
Klimasan-I, the pure mineral thermal insulation for the interior
A recurring problem with interior and exterior walls: dewpoint, damp and moisture barriers. Thanks to perlite these problems are all in the past! Klimasan-I is a highly thermal insulating plaster for interior insulation which bonds perfectly with the wall.  It is the perfect alternative for an economic and long-lasting renovation of interior walls. Furthermore, it is toxin free, purely mineral and capillary active. That means Klimasan-Perlit is not just a pure mineral building material, but it also has a very good ability to soak up water.  A wall plastered with Klimasan-I can take in 20 litres of water per metre squared and then let it out again! This property of water absorption is extremely important, in order to keep damp walls dry, guard against mould and to ensure a well-balanced climate in the room. At the moment very often damp must be dealt with in the interior and exterior walls of old buildings. Therefore, a wall must be in the position to take in damp and when not saturated also release it again.
Klimasan-S
Capillary active renovation plaster  Klimasan-S, the highly thermal insulating restoration plaster which bonds perfectly with the walls, on the market for over 35 years.
"If water comes and goes, it does no harm!" The German architects knew this already in the 15th century. This knowledge is the basis of the Klimasan renovation system. Instead of falling back on locking and sealing the walls before insulating, the capillary active Klimasan-S kicks in and ensures a house with a balanced room humidity.
Absorption of salt solution: A dissertation study lead at the University of Leipzig by Professor Doctor of Engineering and Philosophy, P.Bauer in 1999 shows that over 400 hours Klimasan-S takes in more than 10 times the dampness than common renovating plaster.
Data
Thermal Conductivity
0,077
W/(mK)
Dry density
300
kg/m3
Compressive strength  1,6
1,6 – 3
N/mm2
Bending tensile strength
0,8
N/mm2
Water vapour diffusion resistance
µ=6
Modules of elasticity
2000
N/mm2
Building material class
A 1
Water absorption coefficient
>3kg/m2 h0,5
Consumption
Sack contains
50
litres
Water requirement
15
litres
Productivity
around 35 litres wet mortar per 50 litre sack
Klimasan-Perlit aims for excellent noise absorption and is therefore perfectly suited for acoustic plaster.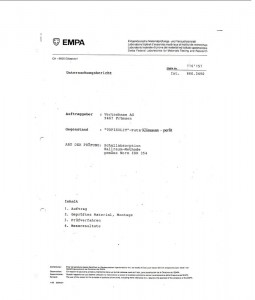 Swiss Federal Laboratories for Materials Science and Technology test (German)
Also in the field of noise absorption Klimasan plasters show excellent properties. This can be seen in the research report from the Swiss Federal Laboratories for Materials Science and Technology in Dübendorf, Switzerland. Here Klimasan-Perlit plaster was tested under the name TOPSOLIT. The noise absorption was tested using a reverberation room under International Standards Organisation specification ISO354.
Klimasan-Mox
Klimasan-Mox is a purely mineral anti-mould perlite filler. Klimasan-Mox is alkaline and stops condensation from building up on interior surfaces.
Application: Use Klimasan-Mox to restore interior, long lasting condensation and mould damage under living conditions. Klimasan-Mox is free from fungicides, biocides and free from organic (degradable) binding agents. Klimasan-Mox is an alkaline, antibacterial, pure mineral perlite filler. Base layer: Klimasan-Mox is compatible with mineral base layers, gypsum plaster board (primed), gypsum fibreboard and emulsion paints. Unlevelled bases must be suitably prepared. Existing mould should be removed prior for example with Klimasan-Fux. Klimasan-Mox Ingredients: Chalk, Rock flour, Perlite, Silicates Klimasan Mox Material values: pH-Value: >12, bound > 10 Bulk density: 0,5 kg/l Sorption behaviour: ∆m => 20g with 2mm layer thickness. Technical data Klimasan-Mox is delivered in 15 litre barrels. This amount is enough for a layer of 1mm for a surface of around 10m2, depending on the condition of the surface. Klimasan-Mox can have pigments added to it.
Klimasan-Fux
Biodegradable mould remover Klimasan-Fux is a biodegradable mould remover containing no chlorine. Klimasan Fux is used to remove mould from and disinfect residential areas, above all: hospitals, elderly and care homes, nursery schools and doctors' practices, swimming pools, saunas and sanitary facilities, sunbeds and sports facilities, public institutions and the food industry. Klimasan-Fux is tested under the regulations of the German Veterinary Medical Society in the food sector and is applicable for hospital prophylaxis (listed with the German Society of Hygiene and Microbiology). Properties Klimasan-Fux is a biodegradable mould remover (>90%). After applying and removing the residue Klimasan-Fux must not be rinsed off and thereby keeps working as a biocide. Technical data form: fluid PH-value: around 7.5. Ingredients: cationic surface-active agents, free from chloride. Container standard, ready for use: 1 litre bottle and spray nozzle (extra)
General information
This information was carefully and precisely put together, however without guarantee of comprehensiveness or accuracy and without liability for the further decisions of the user. The information alone establishes no legal relations or additional obligations The customer needs to test the product first to check it works in their individual case.
Our products are subject to, as with all which contain raw materials, a continual monitoring in which a constant quality is guaranteed.
Klimasan-W the plaster for exterior insulation
The most natural and sustainable insulated wall, which has proved itself for centuries, is a compound of all-natural building materials. E.g. bricks, mortar and plaster possess similar thermal conductivity coefficients and are structurally compatible. Even with a single 30cm thick brick wall with Klimasan -W thermal insulation plaster 6cm outside and 2cm Klimasan-I interior insulation plaster you can achieve a thermal conductivity (U-Wert) of 0,25 m2k. By insulating your wall with Klimasan you are building a house for generations – solid, age resistant and ecologically healthy. We are happy to show you concretely that a wall insulated with Klimasan is also first economic choice.
Klimasan-W a plaster compatible with many materials, highly thermally insulating for exteriors, economically, environmentally friendly and pure mineral.
The eco-insulation wall is a uniform compound of all natural building materials
Data
Thermal Conductivity
0,077
W/(mK)
Dry density
300
kg/m3
Compressive strength
1,6 – 3
N/mm2
Bending tensile strength
0,8
N/mm2
Water vapour diffusion resistance
µ=6
Modules of elasticity
2000
N/mm2
Building material class
A 1
Water absorption coefficient
>3kg/m2 h0,5
Consumption
Sack contains
50
litres
Water requirement
15
litres
Productivity
around 35 litres wet mortar per 50 litre sack
Klimasan-Antik
Klimasan-Antik the pure mineral, non-organic, historic chalk render (fair faced plaster). Klimasan-Antik is a thick-layered (6-10mm) chalk render modelled on history, manufactured as a water repellent fair faced plaster for thermal insulating plasters.

Structure and properties: Klimasan-Antik is a water repellent premixed mortar of mortar group P1c (lower compressive strength) according to DIN18550 (German plaster regulations). It is manufactured from selected glass sands (max 1mm) and purely mineral binding agents (IDH hydrated lime). The water repellent effect is achieved with required layer thicknesses.

Plaster base. The plaster base should be a completely covering pre-treatment or a roughened thermal insulation plaster (

Klimasan-W

or

Klimasan-I

) and absolutely has to be satisfactorily pre dampened.
Consumption Sack contents: 30kg Water addition: around 6-9 litres of clean water/ every 30 kg sack
Yield: 30 litres of wet mortar/ every 30kg sack with 10mm application of plaster around 2.5 m2/every 30kg Sack
Instructions for application: Klimasan-Antik can be applied by hand and with a machine. Mortar consistency and mixing time need to be retained equally. Klimasan-Antik is rubbed down smooth with a plasterer's float or a sponge float (Latex sponge float HaWe Catalogue Article Number:138.53. Can be found at: http://www.hawe-werkzeuge.de/wp-content/downloads/epaper-2015-06-15_143528/page299.html). As smoothed down plaster can tend to crack (see DIN18550), excessive rubbing and smoothing, too thick an application of mortar and too fast a dehydration should be avoided in all cases. A "cloudiness" in visual appearance is a part of this historical plaster's technology. With later coats, that may first be applied after a satisfactory setting time, only use breathable, purely mineral paint systems. Concerning this, the plaster should only be painted in the same colour tone. According to DIN18550 Klimasan-Antik should not be applied to frozen surfaces and not at temperatures under 5°C. Please also note regulations DIN18550 and DIN18350 as well as the German Construction Contract Procedures while plastering.
These can be found here: http://www.din.de/en and here: http://www.vob-online.net/en/
Klimasan-Basic
Klimasan-Basic Klimasan-Basic is a solvent free primer with excellent properties as a base layer grounding effect and higher yield. Klimasan-Basic is made with the most modern facilities and quality tested in a testing laboratory. These are certified by regulations of quality management systems standard DIN EN ISO 9001. Klimasan-Basic is made from a dispersal, water additive and natural preservatives.

 
Storage

Klimasan-Basic can be stored in a cool dry place for at least 12 months in its closed original packaging.

Yield

1 l Klimasan-Basic is enough for a surface of around 10 m2 (depending on surface conditions).

Application instructions for base layer:
The base layer must be clean dry and not greasy. Loose pieces should be taken away. Where necessary test for limewater colour and circular base layers the load bearing capacity beforehand. Application. Before use always mix well. Klimasan-Basic is always made ready to use. Apply evenly with small and large brushes. Treat very absorptive base layers twice. Should not be mixed with other products.
Home, About us, In the Press, Products
What is Perlite, FAQ´s, Downloads, Fire Safety
References, News, Contact